"I'm so glad I live in a world where there are Octobers." ― L.M. Montgomery, Anne of Green Gables
Join a Team
The Church is at its best when we are serving and loving one another in community. We can help you the team that is right for you. more...
Serve With Us
Are you looking for a way to serve and get connected at Emmanuel? Join a team and start 2023 strong.  We have many opportunities from Welcome Teams, to Kids and TEENs, to technical arts and worship.  We even have maintenance teams, building teams, outreach teams, and so many other opportunities.  Join a team today.
---
ECC Kids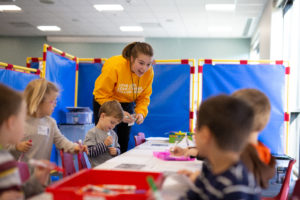 One of the best ways to care for families is to care for their kids. God has entrusted our church with a LOT of kids, and there's always a need on Sunday mornings for small group leaders, classroom assistants, administrative support, and help with setting up and taking down.
Get started today by submitting one of the following applications:
To learn more, visit www.emmanuel.church/serve or contact Kelsey Crenshaw.
---
ECC Teen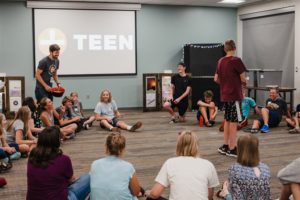 Think about how many life-altering decisions are made during the teen years! We're always in need of caring mentors who can help us come alongside teens and their families during these formative years. Our Youth Group meets on Wednesday nights during the school year, and we offer special programs and events year-round.
For more information contact Dan Swartz.
---
Hospitality Team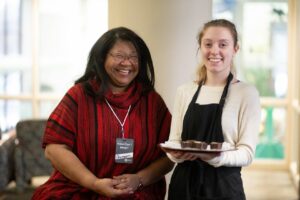 This is the team that brews the coffee and keeps our treat table filled with goodies on Sunday mornings and other events.
For more information contact Kelsey Crenshaw.
---
Prayer Team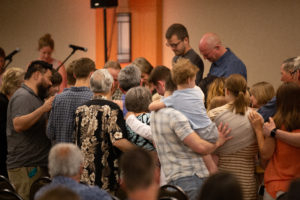 A team of committed men and women pray for every request that comes our way. We also make personalized prayer available during and after every Sunday service.
For more information about how you can be involved contact Mike Lindsey.
---
Worship & Tech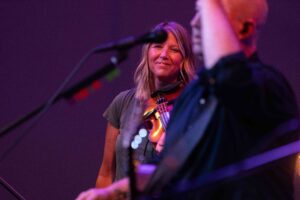 This team includes our worship band, audio mixing, and video production. The people who decorate our Worship Center are also part of this team. If you love music, electronics, or making things beautiful, start a conversation with Jason.
For more information contact Jason Peterson.
---
Sunday Ushers, Greeters, & Welcome Team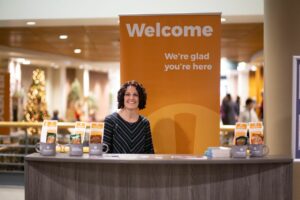 Who doesn't like to feel welcomed? First time guests visit Emmanuel almost every Sunday. This is one of the teams who communicates, "We've been expecting you" to those brave souls who take that big step of a first visit. There are opportunities to serve for those who love to meet new people and those who prefer to work behind the scenes.
For more information contact Katie Hoganson.
---
Cleaning And/Or Maintenance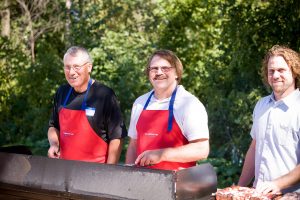 We have an office in Shoreview and a Studio Space for meetings, filming, youth and adult events, we have a lot of space to care for! Be part of a team of volunteers who saves our church thousands of dollars in custodial fees so we can invest them in better ways.
For more information contact Kelsey Crenshaw.
---
Sunday Set-Up & Take Down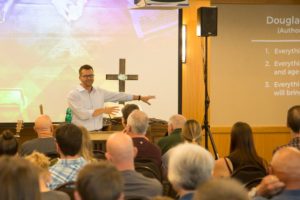 We are portable church that sets up and tears down every week.  Even, if it's hard for you to commit to a specific week, we can always use people to help with set-up or take-down. We can train you in so you'll be ready to jump in as your schedule allows.
For more information contact Kelsey Crenshaw.
---
Serving Communion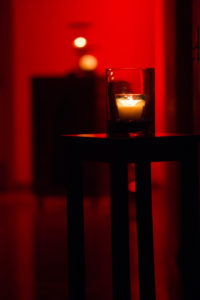 We gather around the Lord's Table on a monthly basis. This is the team that prepares and serves this holy meal.
For more information contact Jason Peterson.
---
Leading / Hosting A Small Church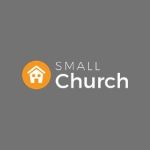 Life change happens when we do life together in Jesus' name. Contact Jason Peterson to learn more about leading or hosting a Small Church.
---
Beyond Colorblind Book Club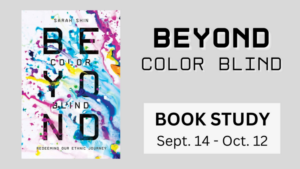 Jamie & Paul Ladipo are hosting a book study beginning September 14! Space is limited, so register now if you are interested in joining the conversation and reading through the book Beyond Color Blind by Sarah Shin.
Outreach Magazine Resource of the Year
Foreword INDIES Award Finalist
"For a generation or so, society has tried to be colorblind. People say they don't see race. But this approach has limitations. In our broken world, ethnicity and racial identity are often points of pain and injustice. We can't ignore that God created us with our ethnic identities. We bring all of who we are, including our ethnicity and cultural background, to our identity and work as God's ambassadors.
Ethnicity and evangelism specialist Sarah Shin reveals how our brokenness around ethnicity can be restored and redeemed, for our own wholeness and also for the good of others. When we experience internal transformation in our ethnic journeys, God propels us outward in a reconciling witness to the world. Ethnic healing can demonstrate God's power and goodness and bring good news to others. Showing us how to make space for God's healing of our ethnic stories, Shin helps us grow in our cross cultural skills, manage cross cultural conflict, pursue reconciliation and justice, and share the gospel as ethnicity-aware Christians.
Jesus offers hope for healing, both for ourselves and for society. Discover how your ethnic story can be transformed for compelling witness and mission."
REGISTER HERE (space is limited)
Discipline that Connects - Connected Families

CONNECTED FAMILIES- DISCIPLINE THAT CONNECTS | Starts September 15
Discipline That Connects With Your Child's Heart was created using principles of brain science and biblical teaching.
The course combines grace and truth, mercy and accountability. It will equip you to love your kids unconditionally while training them to take responsibility for their actions.
The course is designed to provide flexibility and convenience, enabling busy parents like you to make progress in seeing real change in your home!
This 8-week study will be offered on Friday mornings starting September 15th and run until November 10th (break for MEA week). It will be held at Emmanuel Studios from 9:30-11:00 AM. Childcare will be available, however, we will ask that infants under 1 stay with their parent.

Explore Membership Class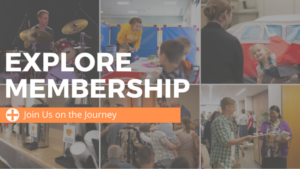 Interested in becoming a Member?
If you'd like to learn more about who we are, where we've been, where we're headed, or what our membership expectations are, join us for Explore Membership.
This class will be held at Emmanuel Studio from 7:00-9:00pm on Monday, October 30th, and is open to anyone 18 or older.
Fall Retreats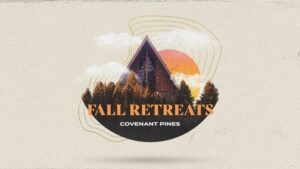 Fall Retreats
HIGH SCHOOL FALL RETREAT | October 6-8
We are excited to once again offer High School FALL CAMP this year! Retreats provide an opportunity to go deeper with God, grow closer as a group, and make memories and relationships that last a lifetime. This will be a weekend you and your friends won't want to miss.
MIDDLE SCHOOL & PRETEEN FALL RETREAT | October 13-15
Middle School & Pre-TEEN kids has all the fun of Snow Camp without the cold and snow.  We've designed this retreat with your Middle Schooler in mind, creating an environment where they will grow closer to God, closer to one another, and closer to great mentors who will help them continue to grow.
Man Camp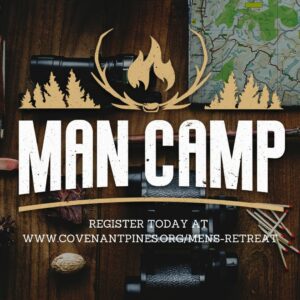 MAN CAMP | November 16-19
Come to Covenant Pines with a bunch of other ECC guys as well as men from other Covenant churches for a weekend of fun, worship, and teaching. This year they've added an option to come up on Thursday (one day early) if you want.
For more information or to register CLICK HERE
ECC TEEN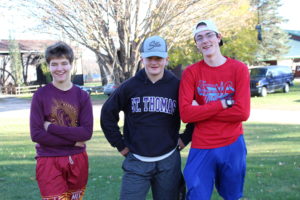 ECC TEEN | Starts September 13
ECC TEEN kicks off in a big way at our new Emmanuel Studios location in New Brighton (1775 Old Highway 8, New Brighton, MN 55112). You'll make new friends, grow in your relationship with God, and learn how to apply the Bible to everyday life. You'll find a safe place to ask questions and explore your faith. You'll also get to know awesome mentors who will challenge and equip you to stand strong, learn to hear God's voice, and discover how God can use you to change our world!
MIddle School: 6:30-7:30pm
High School 8:00-9:00pm
ECC KIDS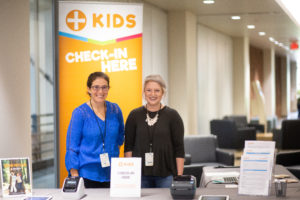 ECC KIDS | Starts September 10
Every Sunday, infants and toddlers are welcomed into safe and caring environments designed just for them. Our preschoolers are introduced to fun objects they can play with, activities to get them moving, and interactive Bible lessons. We engage K-3 students through exciting story telling, fun projects, relevant music, well-chosen Bible Passages, and great games.
Small Church

SMALL CHURCH | Join a small group
Looking to deeper into community?  God has drawn an amazing group of people to our church, yet an hour or so on a Sunday morning just isn't enough time to get to know them. That is why we have group life. The primary way that we do group life is called "Small Church". Click Here
Young Adults Kickoff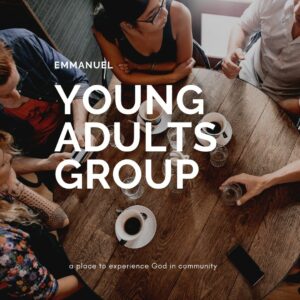 Are you a young adult looking to plug in?  Join our Young Adults Group!
Meeting on Sunday nights twice a month, Young Adults at ECC provides a chance to find community, explore faith, and have fun with others 18-30. Join us 7-8:30 as we eat, laugh, and talk together.

For more information, dates, and locations contact Pastor Dan (dan@emmanuel.church).
Men's Game Night Group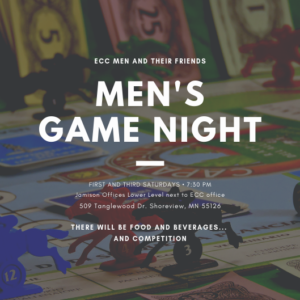 MEN'S GAME NIGHTS | 1st and 3rd Saturdays of the month.
Join with other ECC men to build community, share some laughs, and play some serious billiards and board games! Throughout the year this group will gather together on Saturday nights to enrich relationships by sitting down to some friendly board games of various kinds. Contact Bryan Jamison (BryanJamison@comcast.net).
For more information visit www.emmanuel.church/events-calendar
Women's Game Nights
WOMEN'S GAME NIGHTS | 2nd Friday of the month
The second Friday night of the month is Women's Game Night at the new Emmanuel Studios.  Come for an evening of hanging out, playing games, and just getting to know other women at Emmanuel.   For more information contact Megan DeHaan.
Saturday Prayer

We have an amazing group of people praying each week, and ready to lift up your requests. Our prayer team also meets at the Emmanuel Studios from 9-10:30am on the first Saturday morning of the month. If you would like to come in for prayer, the door is open. If you have questions, please contact Mike Lindsey (mike.lindsey@emmanuel.church).
Emmanuel Studios
1775 Old Highway 8, Suite 111
New Brighton, MN, 55112
9am-10:30am