"I'm so glad I live in a world where there are Octobers." ― L.M. Montgomery, Anne of Green Gables
Fall Retreats
Fall Retreats
HIGH SCHOOL FALL RETREAT | October 7-9
We are excited to once again offer High School FALL CAMP this year! Retreats provide an opportunity to go deeper with God, grow closer as a group, and make memories and relationships that last a lifetime. This will be a weekend you and your friends won't want to miss.
MIDDLE SCHOOL & PRETEEN FALL RETREAT | October 14-16
Middle School & Pre-TEEN kids has all the fun of Snow Camp without the cold and snow.  We've designed this retreat with your Middle Schooler in mind, creating an environment where they will grow closer to God, closer to one another, and closer to great mentors who will help them continue to grow.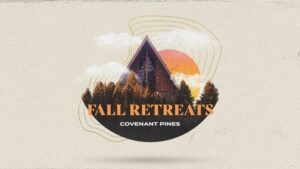 Man Camp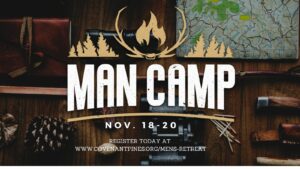 MAN CAMP | November 18-20
Come to Covenant Pines with a bunch of other ECC guys as well as men from other Covenant churches for a weekend of fun, worship, and teaching. The ECC worship band will provide music all weekend. The speaker is Jeff Olson from Catalyst Covenant. This year they've added an option to come up on Thursday (one day early) if you want.
For more information or to register CLICK HERE
ECC TEEN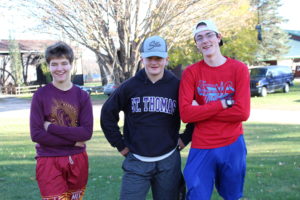 ECC TEEN | Starts September 14
ECC TEEN kicks off in a big way at our new Emmanuel Studios location in New Brighton (1775 Old Highway 8, New Brighton, MN 55112). You'll make new friends, grow in your relationship with God, and learn how to apply the Bible to everyday life. You'll find a safe place to ask questions and explore your faith. You'll also get to know awesome mentors who will challenge and equip you to stand strong, learn to hear God's voice, and discover how God can use you to change our world!
MIddle School: 6:30-7:30pm
High School 8:00-9:00pm
ECC KIDS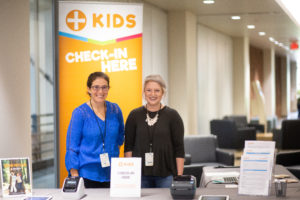 ECC KIDS | Starts September 18
Every Sunday, infants and toddlers are welcomed into safe and caring environments designed just for them. Our preschoolers are introduced to fun objects they can play with, activities to get them moving, and interactive Bible lessons. We engage K-3 students through exciting story telling, fun projects, relevant music, well-chosen Bible Passages, and great games.
Grace and Truth for Moms

GRACE AND TRUTH FOR MOMS | Starts September 15
Now Offering A Thursday Evening Option!
This class will meet at the Emmanuel Office at 6:30-8:00. 513 Tanglewood Dr, Shoreview, MN. 55126
*childcare not provided for Thursday evening classAre you ready to parent more peacefully? Do you find yourself feeling angry a lot? Do you feel stuck in negative patterns?  Are you anxious about your kids' successes or failures? This course will help you identify and hold on to God's truth about YOU, and equip you to stop believing toxic lies about yourself.Join us for a Mom's Bible study using this great curriculum on grace and truth from Connected Families. This 5-week study will meet Friday mornings starting September 16th from 9:30 am to 11 am at Emmanuel Studios.
*childcare will be available for a small additional weekly cost.

Small Church

SMALL CHURCH | Join a small group
Looking to deeper into community?  God has drawn an amazing group of people to our church, yet an hour or so on a Sunday morning just isn't enough time to get to know them. That is why we have group life. The primary way that we do group life is called "Small Church". Click Here
Young Adults Kickoff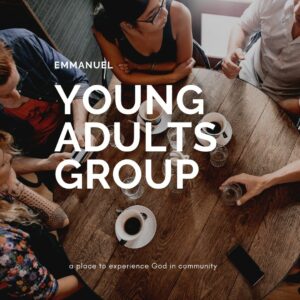 Are you a young adult looking to plug in?  Join our Young Adults Group!
Meeting on Sunday nights twice a month, Young Adults at ECC provides a chance to find community, explore faith, and have fun with others 18-30. Join us 7-8:30 as we eat, laugh, and talk together.

For more information, dates, and locations contact Pastor Dan (dan@emmanuel.church).
Explore Membership Class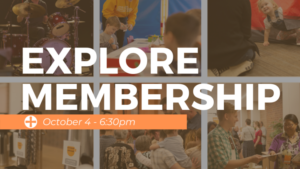 Interested in becoming a Member? | November
If you'd like to learn more about who we are, where we've been, where we're headed, or what our membership expectations are, join us for Explore Membership.
This class will be held at Emmanuel Studio from 6:30pm-9pm on October 4, and is open to anyone 18 or older.

Questions?
Contact Kelsey Crenshaw (kelsey@emmanuel.church)
Men's Football Party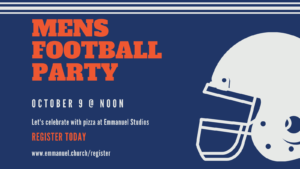 Men's Football Party | October 8
Come join the men of ECC for a pizza party to watch the Vikings vs. Bears game on October 9th at 12pm! There will also be friendly pool, ping pong, foosball, and air hockey competitions! For more information contact Tim De Haan at timba.dehaan@gmail.com or Jason Peterson at jason@emmanuel.com

We will meet in the lower level of the ECC Office (513 Tanglewood Drive, Shoreview).
This group is led by Emmanuel's Charmagne Wallin and MHP Mental Health Professional Anne Cromwell-Johnson.
Men's Game Night Group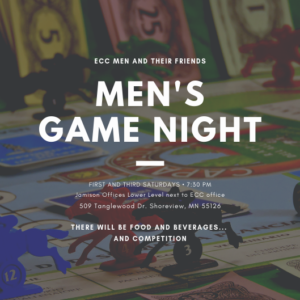 MEN'S GAME NIGHTS | 1st and 3rd Saturdays of the month.
Join with other ECC men to build community, share some laughs, and play some serious billiards and board games! Throughout the year this group will gather together on Saturday nights to enrich relationships by sitting down to some friendly board games of various kinds. Contact Bryan Jamison (BryanJamison@comcast.net).
For more information visit www.emmanuel.church/events-calendar
Women's Game Nights
WOMEN'S GAME NIGHTS | 2nd Friday of the month
The second Friday night of the month is Women's Game Night at the new Emmanuel Studios.  Come for an evening of hanging out, playing games, and just getting to know other women at Emmanuel.   For more information contact Megan DeHaan.
Saturday Prayer

We have an amazing group of people praying each week, and ready to lift up your requests. Our prayer team also meets at the Emmanuel Studios from 9-10:30am on the first Saturday morning of the month. If you would like to come in for prayer, the door is open. If you have questions, please contact Mike Lindsey (mike.lindsey@emmanuel.church).
Emmanuel Studios
1775 Old Highway 8, Suite 111
New Brighton, MN, 55112
9am-10:30am