For more information about Small Church, email Susan Ward. 

What is Small Church?
What is Small Church?
Small Church is Emmanuel Covenant Church intentionally gathering in neighborhoods in order to bring the Experience of God into our communities.
A Vital Discipleship Model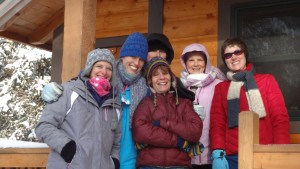 Small Church is a group of people dedicated to growing closer together and closer to God. At its core this discipleship model will have three guiding principals.
To Be Invitational- Small Church is an environment for friends and neighbors to come and see what it looks like to live into the life of God. Therefore, each of our Small Churches should be places where all are welcomed and invited to Experience God with Us.
To Be Organized Geographically- Small Church is meant to be a neighborhood gathering of people doing life together and bringing light to their neighborhoods. Our goal is to bring the experience of God into every neighborhood where Emmanuel people live.
To Be Replicating- Our desire is for a growing number of people to experience Small Church. Therefore, each Small Church will over time mature, grow, and undergo healthy transitions.  As each small church grows, new leaders  will be raised up so that thriving multiplication can take place and new Small Churches can extend into new communities across the north metro.
A Vital Outreach Model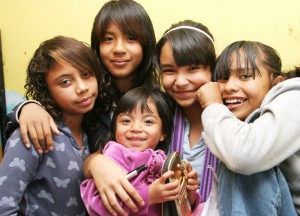 Discipleship divorced from service is not discipleship. We don't just exist to invite people to come and Experience God With Us. We also go out and bring the Experience of God With Us to the World. Therefore, Small Church will provide opportunities designed to get us out of our walls, out of our comfort zones, and into the lives of those in our neighborhoods, our communities, our schools and on those on the fringes.
Making an Impact– Every Small church will have the chance to choose from a list of ECC-provided ministry opportunities where families and individuals can serve their community together by practicing God's love (Jn. 14:34-35).
How does Small Church Work?
F O O D  | eat together
Food is magical. Meals played a central role in the ministry of Jesus. Jesus' first miracle was at a wedding feast. Jesus ate with everyone; religious leaders, prostitutes, tax collectors and friends. Food matters. Food gathers and creates an environment of welcome. Food is invitational. Hospitality is a spiritual discipline that can be a great form of evangelism. The food we are talking about can be anything from a box of donuts, to sit-down dinner, to celebrating communion together. It will be different in every group, and that's part of the beauty.
W O R D | grow together
Small Church study will be shaped by God's Word and our Church-wide Sunday morning teaching series'. We will do our best to provide great biblically based teaching every week in Big Church as well as supplementary materials and questions for each Small Church to dig into together.
L I F E | be together
Small Church is "doing life together." We gather to celebrate, mourn, hurt, laugh, and look into the eyes of our neighbors. By simply being together we intentionally make room in our hearts for life-giving relationships with others. It also provides us the opportunity to learn and practice how to care for and about one another. Life is where Small Church happens.
I M P A C T | serve together
The impact God has on us is meant to be impacting the world around us. What happens in Small Church is meant to spur us to go outside of our walls, contexts, and comfort zones and on to doing good in Jesus' name. So, in the overflow of what we do in Small Church with food, word, and life we then serve our communities, neighborhoods, and the world so that they might Experience God With Us.
More Group Life Opportunities
Click here to see some other ways that Emmanuel is doing Group life.