03may7:00 pm9:00 pmFeaturedStraight Talk to Parents: How to Talk to Your Teen about Trafficking

Event Details
STRAIGHT TALK TO PARENTS: HOW TO TALK TO YOUR TEEN
Shoreview Community Center 4580 Victoria St N, Shoreview, MN

Part of FREEDOM WEEKEND 2019, this evening session, hosted by Emmanuel Covenant, is for parents, grandparents, uncles, aunts, & other concerned adults. Find out what is happening in our cities and how to talk with your children and teens about it from experts on the front lines of this battle. Cost: Free
Speakers:

Carter Staaf – Eden Prairie Police Detective.
Carter works in the Criminal Investigation Division at EPPDH. e has over 21 years of police experience and currently works with detectives, prosecutors and advocates around the metropolitan area in the fight against sex trafficking in MN. Carter will give a first-hand account of what sex trafficking and exploitation looks like in the Twin Cities metro area, and what parents and guardians can do to protect their children from deceit and abuse.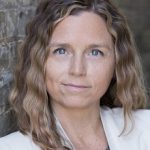 Jessica Bartholomew – Founder and Lead Speaker, ACT United.
As a former police officer, youth leader, anti-trafficking leader, and parent, Jessica will share some practical advice on how parents and other adults can have meaningful conversations with their children about how sexual exploitation happens, and how their teen can be transformed from a potential victim to a strong and courageous guardian.
Time

(Friday) 7:00 pm - 9:00 pm
Location

Shoreview Community Center

4580 Victoria St N, Shoreview, MN 55126
Organizer