The History
For the past 57 years, Emmanuel Children's Home in Juarez, Mexico has provided a God-centered environment, holistic care, quality education and a safe and loving home for some of city's most vulnerable children.  Our relationship with Emmanuel Children's Home goes back even further than the founding of our church. Pastor Chris, and many others here at ECC, have had a relationship with the home for over 20 years.
Sharing a name and a special relationship with this remarkable ministry keeps us anchored to the fundamentals of our faith.  We have partnered with this oasis of hope through child sponsorship drives, collaborative projects, development initiatives, vision trips and more.
View the Lindsey's Story
The Fire
In the early morning hours of November 30 a fire devastated the Children's Home destroying the majority of the buildings on the property including the school, dorms, administrative offices, guest center, and several other buildings.  Thankfully, because of Covid restrictions, children and staff weren't present and no one was injured.  The Home however, is a total loss.
Watch the Video
The Opportunity
While their buildings may have been destroyed, their spirit is not.  The leadership of the Children's Home is committing to rebuilding and continuing to provide this vital ministry to these families.  We now have the opportunity to bless this amazing group of people that have blessed so many over the past 57 years.
GET INVOLVED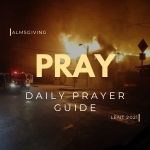 Pray Daily
Prayer can do so much.  Commit to praying daily for the home, for the children a staff.  We've created a daily prayer guide to help you know how to pray each day.  Download a Daily Prayer Guide here to help you know how to pray.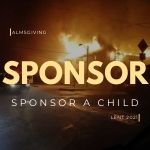 Sponsor a Child
While the kids may not be able to live at the home, ECH is still bringing the care to them through at-home dropoffs, mentoring, educational support, and much needed supplies. Through sponsoring a child, you can help ensure that these crucial services are continuing to be provided.  Click Here for more information.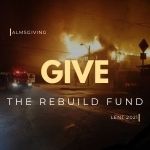 Give a One-Time Gift
Rebuilding this facility is going to take a God-sized amount of money and time.  We have established a special fund that will be given directly to the rebuilding expenses.  One hundred percent of the amount received to this special designated fund will go directly to the home and to their efforts to rebuild.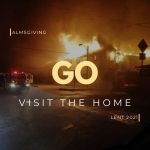 Visit the Home
For many years we have sent teams to visit the home, meet the kids and staff, and work on valuable projects.  This summer we have arranged for three trips that may look a little different but will still be very valuable to the home and to those who go.  Space is limited due to housing so register now to receive more information.
ECH Town Hall Live Call
Live Video Call with Betel Lopez
Join us for a live video call with Betel Lopez as we get updates from Emmanuel Children's Home and have a chance to ask questions, send encouragement, and discuss next steps in rebuilding the home.

The event will be live via zoom and all are welcome.
Raymundo's Cross Fundraiser

This Lent, we'll have a very special opportunity for you to support the Home by purchasing a handmade cross designed and created by a young man who grew up at the Home.
Raymundo, one of our ECC family members, grew up at the home. Seeing the devastation, Ray wanted to help. Using his welding expertise, Ray has made make 50 amazing crosses, similar to the one you see every week at ECC and is selling them as a special fundraiser.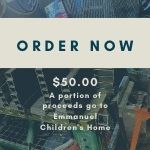 The crosses are made of steel and are 16″ x 10″ and stand on a built-in base.   The cost is $50.00 per cross and 100% of the money raised from these first 50 crosses will go to supporting Emmanuel's rebuilding efforts!
Act fast! There are only 50 crosses available.
Raymundo's Story
While We Rebuild
Updates from the Home
The fire at the Home didn't lessen the needs of the kids and families that they serve.  The needs are even greater. The staff of the Home are  finding some really creative ways to repurpose other spaces so that their vital ministry can continue while they rebuild.  They're repurposing their chapel to use as temporary classrooms and dorms.  They're repurposing their clinic to allow for classes to continue.   They doing home makeovers for families.   Here are just a few examples: 
Nuestro Hogar
Iglesia
This building has served as a church for the school for decades. While they rebuild, the church building is being retrofitted for classrooms, dorms, and a host of additional purposes. Worship will continue there but also a host of other functions while the Home is rebuilt. Nata, the Home's director give us a guided tour.
Por Ellos (For Them) 
Many of the children at the Home come from very challenging home situations and have very limited resources. Emmanuel Children's Home is working to help raise the standard of living for many of these families so that the children can thrive whether they are at their own homes or the Children's Home. This is one of those stories.