October 2018 - November 2018
At What Cost?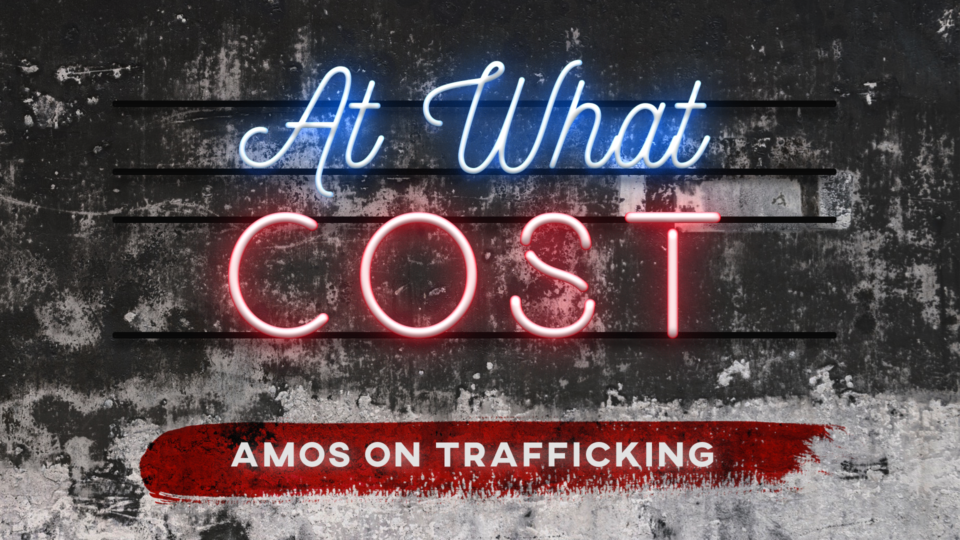 The words 'complacency' and 'injustice' should not coexist. More than 2,500 years ago, a shepherd named Amos was entrusted with the task of bringing a divine message to a complacent people. In a nation where more than 100,000 children are trafficked for sex, that message is as relevant today as it was then.
We invite you to join us as we move beyond awareness and ask how God would have us respond.
Click here for a list of resources referenced during this teaching series.