Studio Church
Studio Church is back starting tonight!  Join us on Tuesday nights, at 7:30pm at our new campus, Emmanuel Studios in New Brighton.  We will have a worship service with great music, powerful teaching, and deep community.  Come early.  Stay late.  Get connected.
7:00pm.
Emmanuel Studios
1775 Old Highway 8
New Brighton, MN 55112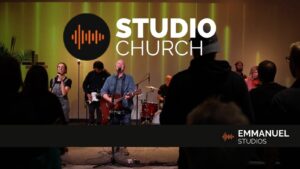 Women's Game Night

The second Friday night of the month is Women's Game Night at the new Emmanuel Studios.  Come for an evening of hanging out, playing games, and just getting to know other women at Emmanuel.
8:00pm at
Emmanuel Studios
1775 Old HIghway 8
New Brighton, MN 55112
Join the Group
For more information contact Megan DeHaan
Men's Game NIght

Join with other ECC guys on the first and third Saturday nights each month for game night where we can  build community, share some laughs, and play some serious games! Throughout the year this group will gather together on Saturday nights to enrich relationships by sitting down to some friendly board games of various kinds.
Boundaries Group
Christians often focus so much on being loving and giving that they forget their own limits and limitations.  Have you ever found yourself wondering?
Can I set limits and still be a loving person?
How do I answer someone who wants my time, love, energy, or money?
Why do I feel guilty when I consider setting boundaries?
Based on bestselling authors Dr. Henry Cloud and Dr. John Townsend's book, Boundaries, this group will go through an 8 week DVD series and group discussion. The series offers biblically-based answers to tough questions showing us how to set healthy boundaries in our relationships.
Men's Group - Pursuing God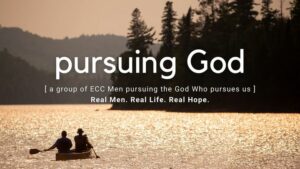 Thursday Evenings
Real Men. Real Life. Real Hope.
Join this group of men who want to pursue God together in every area of life as men.  Dive deep with us into what it means to be a man of God.
This Men's Small Church is open and meets on Thursday evenings (every other) fro
Small Church
Join a small group
What is Small Church?  Small Church is Emmanuel Covenant Church intentionally gathering in neighborhoods in order to bring the Experience of God into our communities.   Small Churches gather to grow closer to one another and closer to God.  If you would like more information about Small Church visit www.emmanuel.church/community-life/small-church/ or email Jason Peterson.
Young Adults Group

Sunday nights
Meeting on Sunday nights twice a month, Young Adults at ECC provides a chance to find community, explore faith, and have fun with others 18-30. Join us 7:00-8:30pm at Emmanuel Studios as we eat, laugh, and talk together.
Join the Group for more information contact Pastor Dan (dan@emmanuel.church).
Join a Team

Serve With Us
Are you looking for a way to serve and get connected Emmanuel? Join a team and start 2022 strong.  We have many opportunities from Welcome Teams, to Kids and TEENs, to technical arts and worship.  We even have maintenance teams, building teams, outreach teams and so many other opportunities.  Join a team today.
To learn more, visit www.emmanuel.church/serve or contact Kelsey Crenshaw.